Donate to D.C. Breastfeeding Coalition:
Contact Us:
Mail:
P.O. Box 29214
Washington, DC 20017
Phone:
202-470-2732
Email:
info@dcbfc.org
DISCLAIMER

Our Mission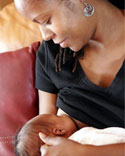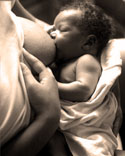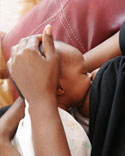 The DC Breastfeeding Coalition was founded in December of 2004, to support, promote, and protect breastfeeding in the District of Columbia. The Coalition unites breastfeeding advocates, health care providers, and families, providing a forum for the development and exchange of resources to establish breastfeeding as the normal way to feed babies. Breastfeeding is the single intervention that confers a lifetime of health benefits during infancy and beyond.
Coalition Objectives
To increase the number of mothers who breastfeed in the early postpartum period, and promote continued breastfeeding for at least 1 year or beyond
To promote achieving the Healthy People 2020 breastfeeding goals
To increase the number of physicians and other primary health care providers in Washington, D.C. who include breastfeeding counseling and referral as part of routine care
To provide accurate and consistent breastfeeding information to families, health professionals, and the community
To encourage breastfeeding-friendly policies and procedures in all area hospitals and birthing centers
Hot Off The Press
News:
(womenshealth.gov)
Guide:
DC Breastfeeding Resource Guide now available online
in Spanish
#BlkBFing
Making HERstory! A Black History Month blog carnival on breastfeeding and African American mothers
http://bit.ly/BLKbfing
Press Release:
Third Annual Regional Breastfeeding-Friendly Workplace Awards Recognizes DC and Maryland Businesses
Events:
March 7th is IBCLC Day. Submit your success story today!
Blog:
What Can We Do To Increase Breastfeeding Rates in the African American Community?
News:
Congratulations to the MedStar Georgetown University Hospital for being the first facility in DC designated as Baby Friendly!
Radio:
On-air interview with Sahira on the Kojo Nnamdi Show
Blog:
Dr. Harvey Karp & Top Pediatricians Back Breastfeeding on Sesame Street
News:
A Washington Post article on Breastfeeding
TV:
Fox 5 DC Visits the Community Baby Shower at Howard University
Blog:
World Breastfeeding Week Blog-a-thon
Study:
Lactation Support Center Study Recruitment
Press Release:
Breastfeeding Friendly Workplace Award
Event:
Community Baby Shower - August 6th, 2011
Blog:
DC Police Officer Answers the Surgeon General's "Call to Action"
Lactation Support:
The East of the River Lactation Support Center is now open!
News:
Surgeon General's Call to Action
News:
DCBFC News Room